Using Chrome to Access OWA
Google have ended their support for a web technology which is used in parts of Outlook Web App (OWA).
The school uses OWA for our web based email system. Internet Explorer sill works with OWA but if you use Google Chrome as your internet browser you may not be able to attach files to emails or use OWA's address book.
While I prepare to implement a fix for this issue there are two things that you may do to avoid the problem.
1) Use Internet explorer as you browser when accessing in OWA.
2) Use Chrome but tick the "Use the light version of Outlook Web App" box before logging in to OWA.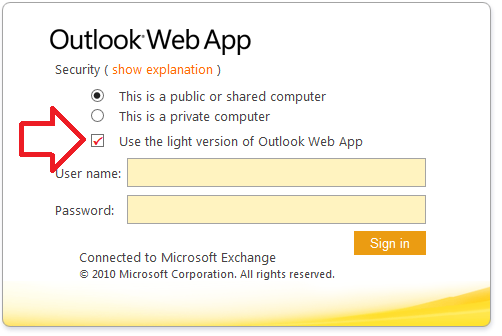 The Light version of OWA will work in all modern browsers