There will be times when students and parents/carers will require additional support.  This page outlines support and resources which can give some ideas about how to cope with difficult situations and also where to seek additional support.  We hope you find it useful.
---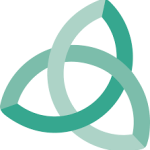 Anna Freud National Centre for Children and Families
"Talking mental health with young people at secondary school"
---

NSPCC
"NSPCC helpline: The new dedicated, confidential helpline will be run by the NSPCC and is available to current or past victims as well as parents, carers or professionals with concerns. The dedicated NSPCC helpline number is 0800 136 663"
---
Online Sexual Harassment – Poster for parents
Online Sexual Harassment – Guide for parents
Young People's Advice On Talking To Your Child About Online Sexual Harassment: The Government have produced a useful leaflet for parents and carers about talking to their child about online sexual harassment.  The links are included for your information.
---

Health Minds Website
This website is for parents, carers or anyone else supporting a child/young person with grief and loss.

Student Mental Health Tool Kit Resources FINAL
HML Education Service Offer V4 20220915
---
"PAPYRUS Prevention of Young Suicide is the UK charity dedicated to the prevention of suicide and the promotion of positive mental health and emotional wellbeing in young people."
---

Lincolnshire Family Services Directory – Emotional Wellbeing and Mental Health
"We want to make sure that young people have access to information and advice in one place, and are aware of local services, that can help support them when experiencing emotional wellbeing, mental health or behavioural concerns. The information provided within this pathway is also designed to help families of children and young people experiencing emotional wellbeing, mental health or behaviour concerns and the professionals working with them.

The pathway aims to provide children and young people, and their families, with better access to the right support at the right time."
---

Samaritans
"We offer a safe place for you to talk any time you like, in your own way – about whatever's getting to you."

Step-by-Step information for Students
Step-by-Step information for Parents/Carers
---

Childline
"Childline is yours – a free, private and confidential service where you can be you. Whatever your worry, whenever you need help, however you want to get in touch. We're here for you online, on the phone, anytime."
---

Kooth – Free, safe and anonymous online support for young people

Discover Kooth
"XenZone is a provider of online mental health services for children, young people and adults. Kooth, from XenZone, is an online counselling and emotional well-being platform for children and young people, accessible through mobile, tablet and desktop and free at the point of use."
---

Young Oasis – Lincolnshire Action Trust 
"The Young Oasis team now offer confidential one-to-one support to children and young people in Lincolnshire who have been or are affected by a family member misusing drugs or alcohol.

Oasis recognises that substance misuse does not recognise class or social boundaries, and can affect anyone within the community.  It also doesn't just affect the individual and can have a devastating effect on the whole family, with children often feeling isolated and afraid.

The Young Oasis team provides much needed emotional support, wellbeing advice, or a non-judgmental listening ear to allow young people to fully express themselves and begin to work through the challenges of their situation."
---

Addaction
"Addaction is one of the UK's leading mental health, drug and alcohol charities. We work with adults and young people, in community settings, in prisons, in residential rehab and through outreach. In 2017 we supported 140,000 people"
---

Beat – Eating disorders
"You are never alone with your eating disorder. We are here to support people who have or are worried they have an eating disorder, as well as others affected, such as friends and family members."
---

YoungMinds
"We're leading the fight for a future where all young minds are supported and empowered, whatever the challenges. We're here to make sure they get the best possible mental health support and have the resilience to overcome life's difficulties."
---

The Amy Winehouse Foundation
"The Amy Winehouse Foundation works to prevent the effects of drug and alcohol misuse on young people. We also aim to support, inform and inspire vulnerable and disadvantaged young people to help them reach their full potential. We are driven by a powerful vision for young people, a world where young people can flourish."
---

Stonewall – Acceptance without exception
"We're here to let all lesbian, gay, bi and trans people, here and abroad, know they're not alone."
---
Mermaids – Embrace. Empower. Educate

"Mermaids is passionate about supporting children, young people, and their families to achieve a happier life in the face of great adversity. We work to raise awareness about gender nonconformity in children and young people amongst professionals and the general public. We campaign for the recognition of gender dysphoria in young people and lobby for improvements in professional services."
---
Mee Two

"MeeTwo is an award winning free fully moderated app for young people, which provides peer support, expert help, inbuilt educational and creative resources as well as in app links to UK charities and helplines."
---
Twinkl

"Download hub with lots of interactive activities and resource packs and teaching ideas for use at home. They're currently offering families a free one month membership."
---
Mind

Mind – Tips for everyday living

"We're Mind, the mental health charity. We won't give up until everyone experiencing a mental health problem gets both support and respect."
---
Elsa Support

"Resources you can download for home education."
---
First Psychology

"First Psychology Scotland is a leading provider of psychology, CBT and counselling."
---
NSVRC

"Resources to Help Parents Talk to Kids About Consent."
---
"Reading Well for teens suggests recommended reading and digital resources to help you understand your feelings and boost your confidence. Teens and health and wellbeing experts have chosen the books to help you manage your emotions and cope with difficult times."
---
"Types of bereavement support available within Lincolnshire and nationally, including suicide bereavement services."
---
"Discover a wealth of evidence-based, practical and engaging online CPD courses empowering everyone who works with or cares for children to develop their skills – anywhere, anytime, using any device."
Parental Awareness of Self-Harm

Spot and Support Anxiety
---
Anti-Bullying Alliance


"The Anti-Bullying Alliance is a coalition of organisations and individuals that are united against bullying."
Information tool for parents and carers